Wow. He joins the ranks of leading men from the 1930s who seem long forgotten.
Ok, ok, we admit it.  We are really pushing you on this one.  Mucho kudos to you if you actually remember this guy.
Douglass Montgomery is probably remembered, if at all, for his role in the first of three versions of Waterloo Bridge with Mae Clark.
(The second version in 1940 costarred Robert Taylor and Vivian Leigh.  There are the costars below.)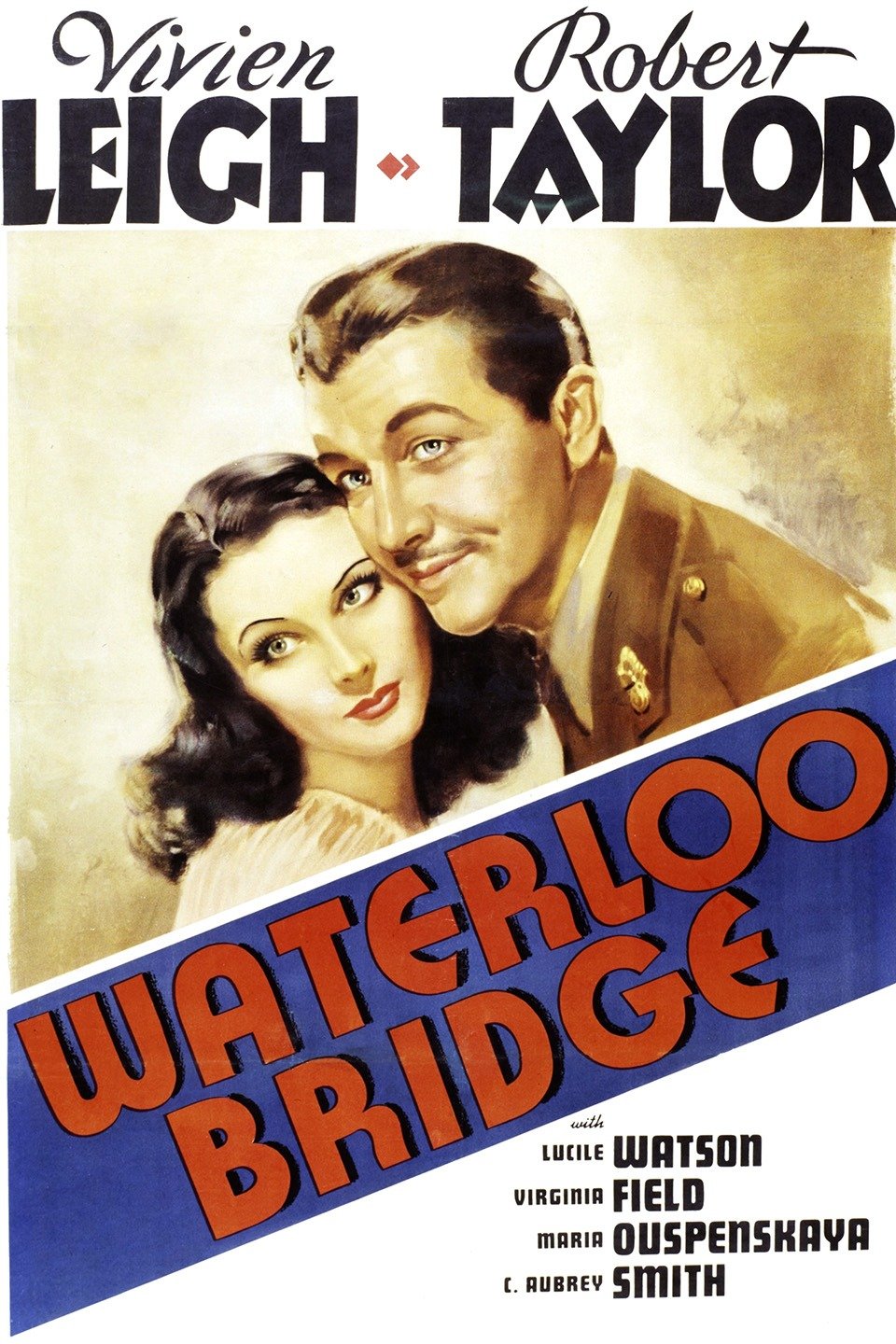 Montgomery was born in Los Angeles 1907 as Robert Douglass Montgomery, and started acting early.  MGM actually scouted him as a teenager, and signed him up as a dashing romantic lead. In 1930, he appeared opposite Joan Crawford in Paid.
By classic movie standards, Montgomery's career was anemic — little more than 30 credits over a 27-year span.  He also had the disadvantage of dying early, at age 58 in 1966. He appeared in a broad range of titles from 1935's The Mystery of Edwin Drood to the 1939 Bob Hope comedy, The Cat and the Canary.
By the beginning of  World War II, his big screen career was virtually kaput.  To his credit, Montgomery signed up with the Canadian infantry and served a total of four years. He then hied to Great Britain where he made what are described as "routine" films.
Perhaps more interesting was his 1952 marriage to British actress Kay Young, whose first husband was Michael Wilding, who later married Elizabeth Taylor.
We should mention that Montgomery was no relation to Robert Montgomery, the far more successful actor, director, producer, who was actually four years older than Douglass.  And, to offset our starchy opening photogram of the actor, we dug up this snap showing perhaps why he was once considered a genial leading man.