He wasn't really that old, when he was portraying those old codgers. His big screen career started in 1940 when he played a bartender in a crime thriller, My Son Is Guilty.  He was 37 at the time.
But make no mistake, Edgar Buchanan never known as a youthful leading man.
He may well be the only classic Hollywood actor who began his working life as a fully credentialed dentist. Born in Missouri, he moved with his family to Oregon at an early age, and wound up studying dentistry at North Pacific Dental College. He then set up a full-blown practice with his one and only wife of more than a half century, Mildred Spence, who also was a dentist.
Buchanan was struck by the acting bug by the 1930's, and decided to turn over his dentistry chores to his wife in 1936, and went before the cameras about three years later. (He plays a dentist in the 1941 oater, Texas, starring William Holden and Glenn Ford.)
Yes, he started his movie career at a relatively advanced age but he quickly made up for lost time. Buchanan quickly emerged as a strongly durable character actor, and appeared in nearly 175 movie and tv productions before he bowed out in 1979 at the age of 76.  His last movie was 1974's Benji.
No surprise that his specialty for long periods was the western.  (With a puss like below, was there another option?) He made nearly 15 movies that starred his lifelong friend, Glenn Ford. He appears in one of our favorite westerns, 1962's Ride The High Country with grizzled costars Randolph Scott and Joel McCrea.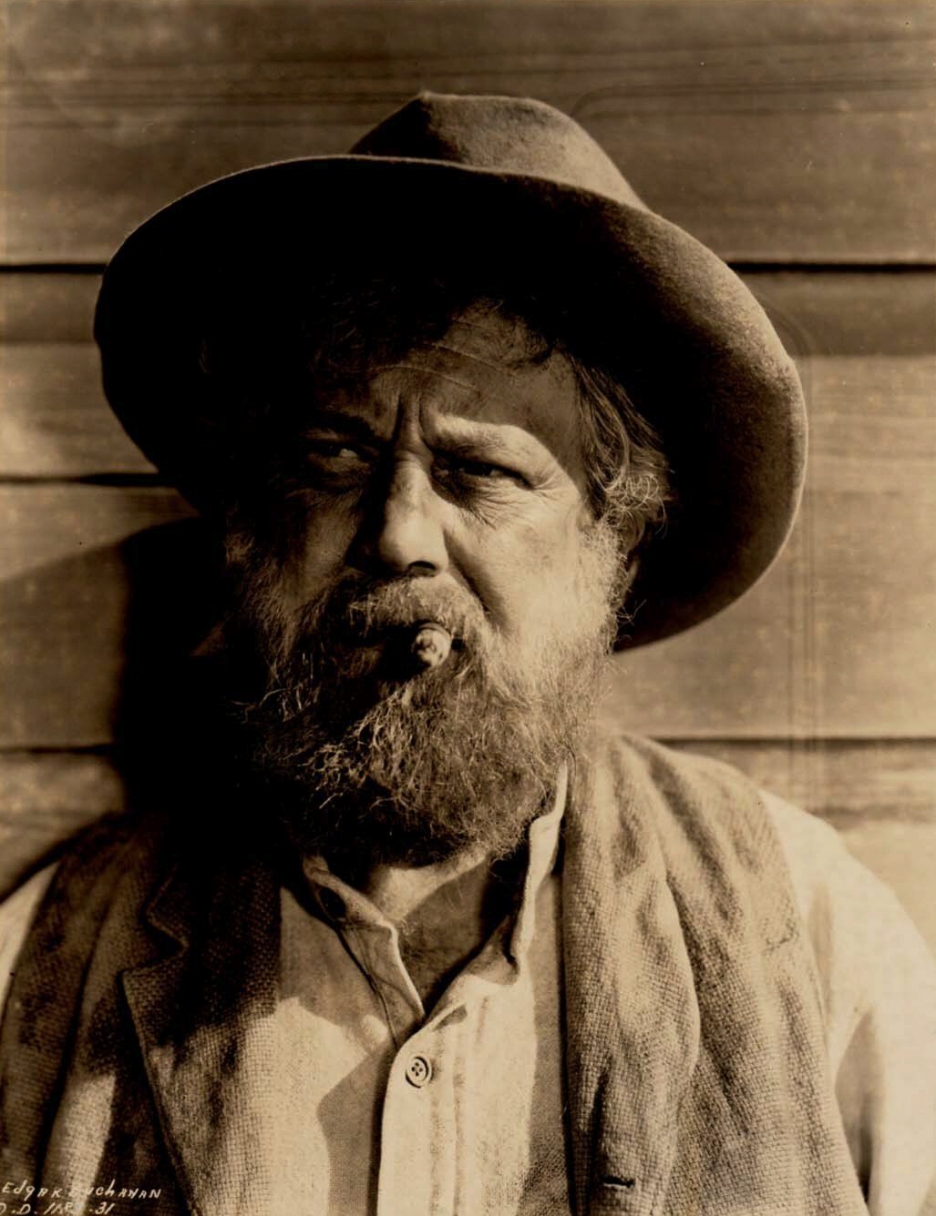 Although many of his movies are worth remembering, it was television that propelled Buchanan into a familiar household name. He played alongside William Boyd from the late Forties onward in the tube spinoff of Hopalong Cassidy. He had substantial parts in such series as The Rifleman, Maverick, Gunsmoke, Laramie and Judge Roy Bean.
After westerns ran their course, Buchanan hit paydirt playing amiably crusty characters on a number of popular tv series including The Beverly Hillbillies, Perry Mason and Green Acres.  In fact, he played the same character (Uncle Joe Carson) on Hillbillies, Green Acres and on Petticoat Junction; Buchanan was one of three casts member to appear in all 222 episode over a seven-year run of the latter. (Linda Henning and Frank Cady were the other two.)
We prefer our man as we see him in director George Steven's marvelous 1953 western, Shane, starring Alan Ladd, Jean Arthur, Van Heflin and Brandon deWilde.  It's a great picture, and Buchanan's presence as a stalwart cattle rancher fighting to stay to stay put on the land he settled is a strong supporting performance. Character actor to the end.