As you probably know by now, we are partial to classic movie talents often overlooked by established cineastes and critics. Today we offer — Jane Randolph.
Don't yawn, and please hear us out.
If she did nothing else, the Midwestern born and bred Randolph deserves a special place in classic Hollywood's wholesome femininity sweepstakes for her turn as the understanding office mate to a marine engineer (Kent Smith) in producer Val Lewton's 1942 masterpiece (and box office smash), Cat People.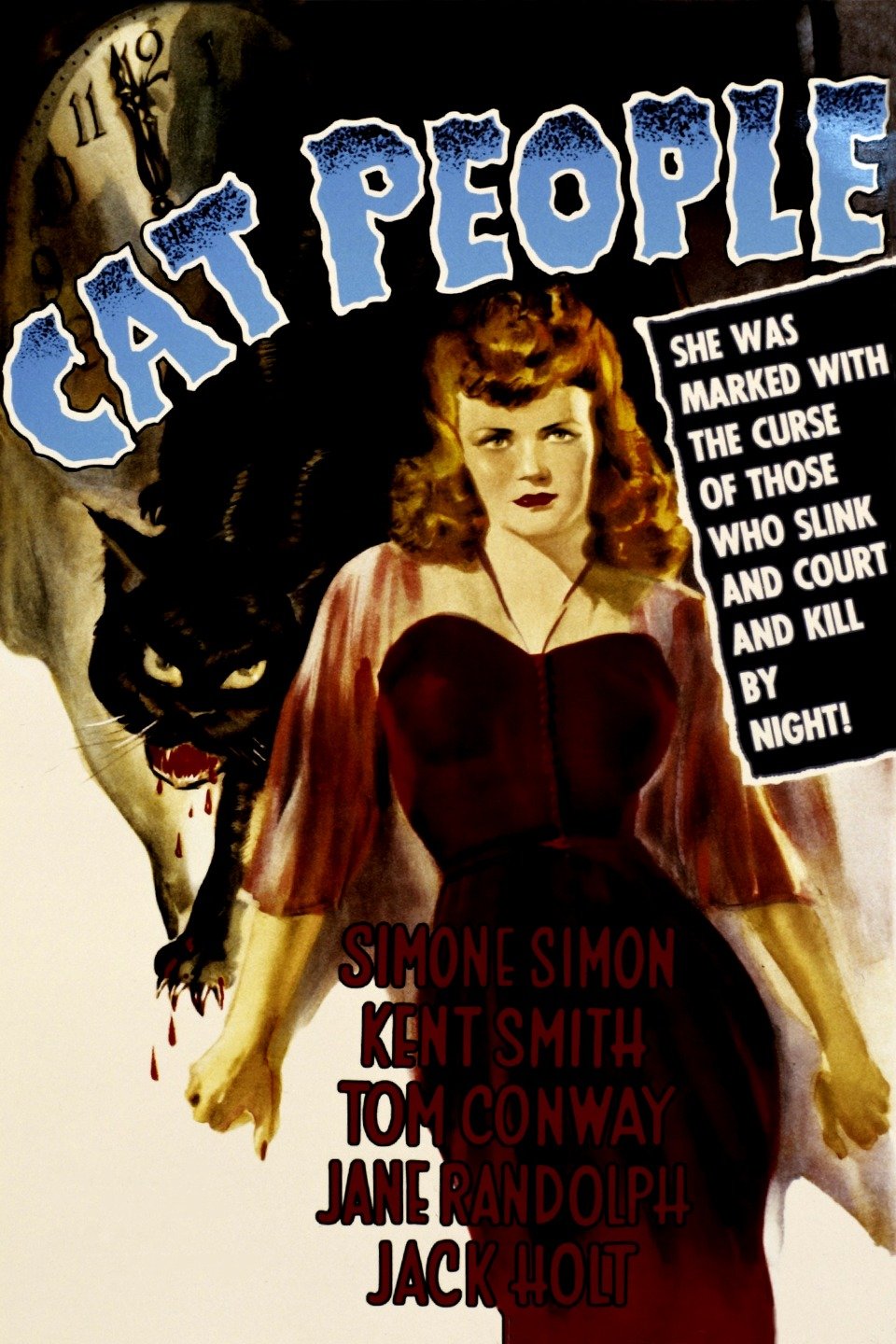 She is the essence of a level-headed compassion as Smith's character bogs himself down in a doomed marriage to a whacky Serbian fashion designer (Simone Simon) with deadly feline drives. Randolph's character, of course, also happens to be discretely carrying the torch for the beleaguered engineer.
In any case, Randolph quietly matches if not exceeds the sexuality exuded by French-born Simon as the svelte and disturbed fashionista. Take a gander at the photo below showing Randolph in one of Cat People's most evocative and scary scenes set in an indoor swimming pool.
Randolph's career was not particularly voluminous (about 20 screen credits) or particularly splashy.  She appears in a range of crowd-pleasing movies ranging from Abbott and Costello comedies to episodes The Falcon starring George Sanders.
She acquits herself in typically appealing, wholesome fashion as the devoted wife of Kent Smith in 1944's The Curse of the Cat People.  The title is misleading — this is NOT your typical horror movie sequel.
Randolph plays a loving mother fretting about the overwrought imagination of the couple's precocious young daughter, credibly played by Ann Carter. (See the photo below.) This is a largely unheralded  picture, and Randolph is fine in it.