…who won an Oscar portraying a prostitute.
Best remembered today for her many tv appearances, Jones was originally regarded as a gifted vocalist who costarred in some of Hollywood's biggest adaptations of Broadway musical hits.
Something of a child prodigy — she started singing at age six — Jones found herself in her early 20's cast in the principal role of a lovestruck farm girl in Rogers and Hammerstein's 1955 Broadway classic, Oklahoma. That same year, she also costarred in the big screen edition opposite Gordon MacRae.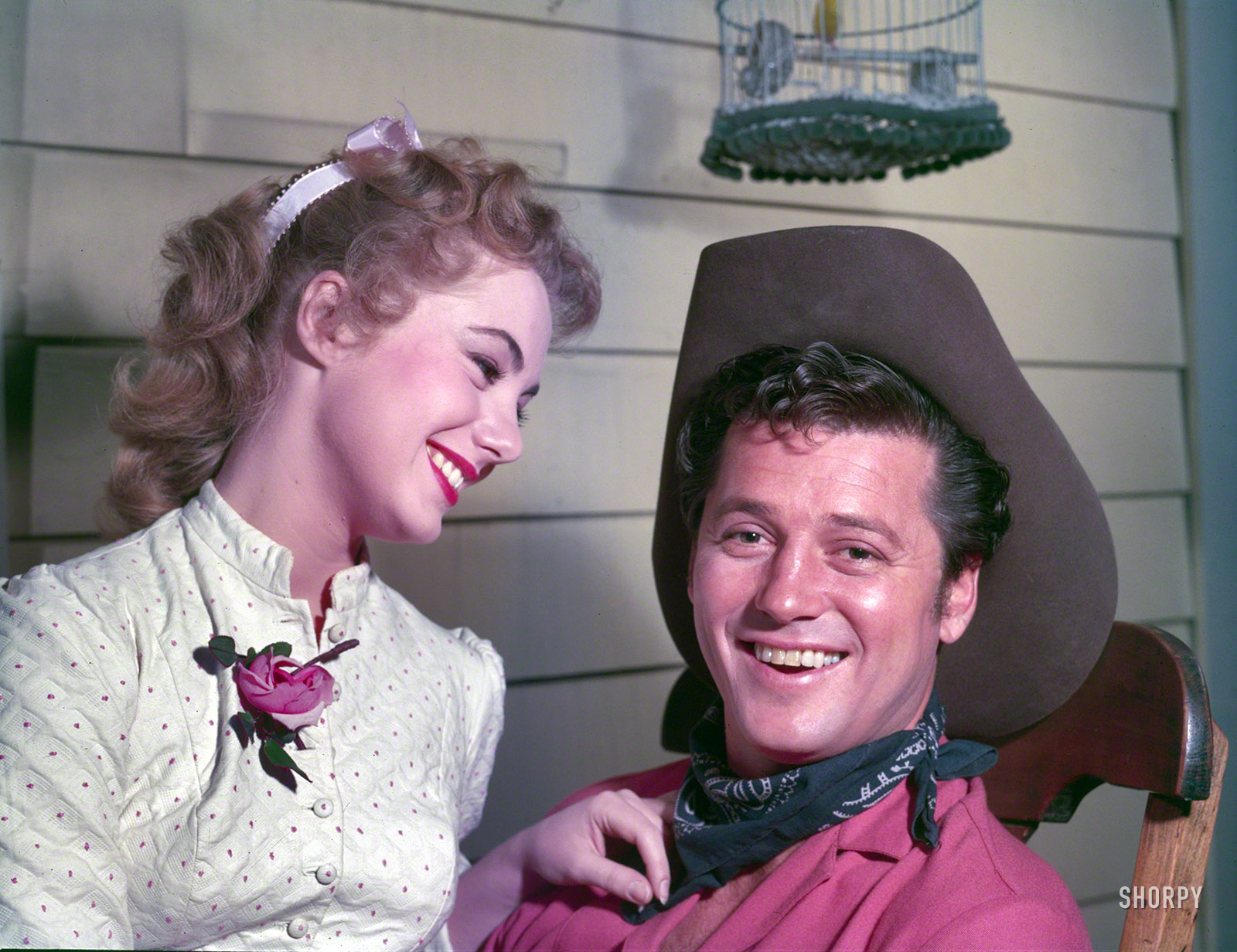 A year later, she and MacRae costarred in another Rogers and Hammerstein musical, Carousel, originally produced on Broadway in 1945. (MacRae was not the first choice for the male lead; Frank Sinatra was.)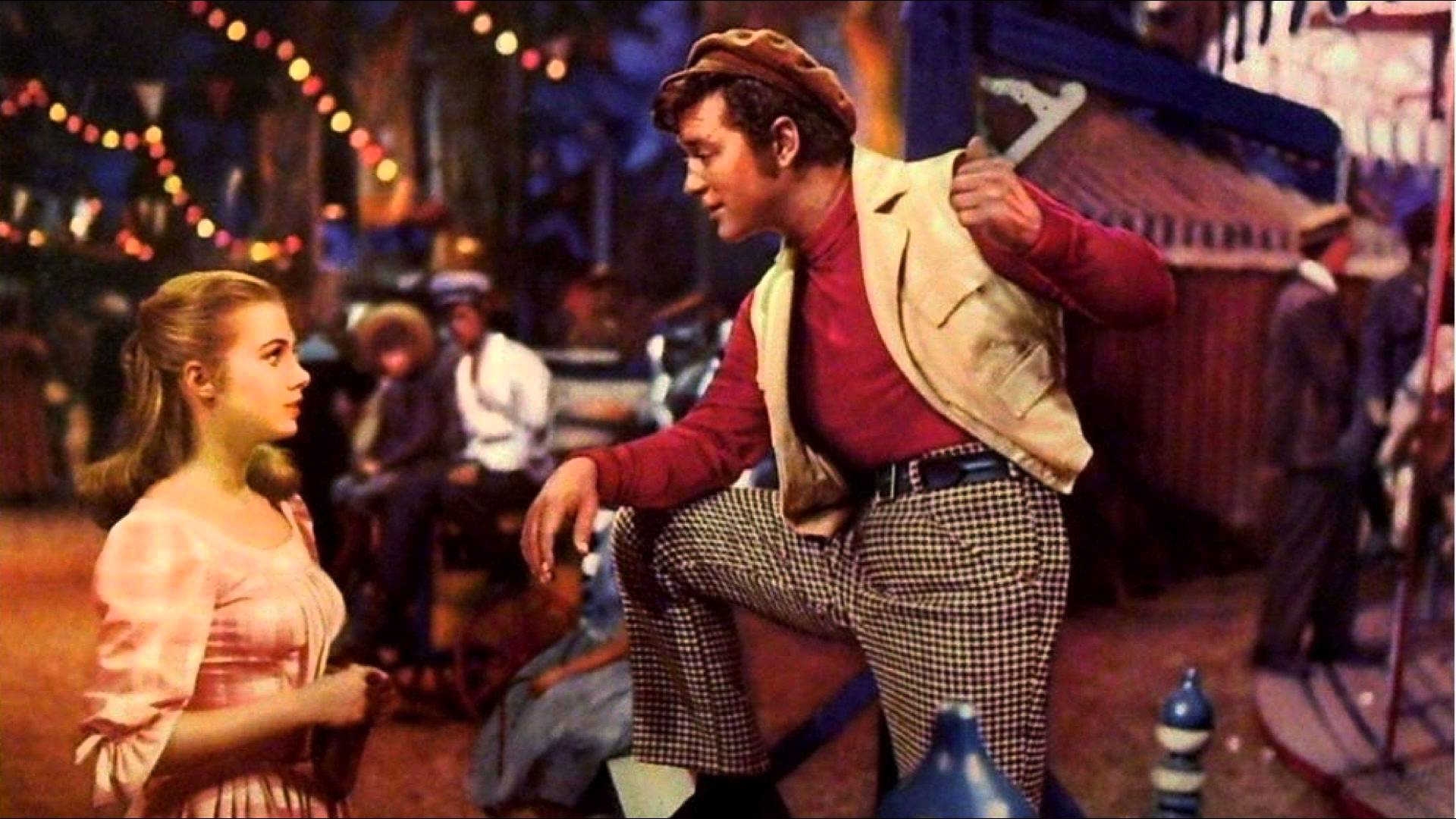 After big screen versions of Broadway musicals lost commercial lustre in Hollywood, Jones worked in televison drama on vehicles such as Playhouse 90. She yearned to alter her peaches-and-cream image, and did so with flare by portraying a vengeful prostitute in 1960's Elmer Gantry with Burt Lancaster in the title role. The role won Jones her best supporting actress Oscar.
Then a return to the wholesome Shirley in 1962's The Music Man opposite Robert Preston.
Her tv credentials hang mostly on her starring role in a musical situation comedy on ABC, The Partridge Family, about a brood that forms itself into a rock group. The series ran from 1970 to 1974, and Jones' costar was David Cassidy, her stepson by her 18-year marriage to actor Jack Cassidy. (He and Shirley had three sons of their own: Shaun, Patrick and Ryan.)
Jones at 86 is still with us, and after six decades in show business is still working. Her marriage to Jack Cassidy ended in 1974, two years before his death. In 1977, Jones married comedian Marty Ingels, an up-and-down union which lasted until his death in 2015.