How much did you know about some notable RKO Pictures releases, which you may or may not have already viewed?
The studio itself, while no longer with us in its original form, was a big deal — one of the five major studios that gave us Hollywood's Golden Age.
RKO resulted from the 1928 combination of the Keith-Albee-Orpheum theater chain and Film Booking Offices of America, a creature controlled by none other than Joseph Kennedy (yes, the father of JFK).
Pulling the strings was David Sarnoff, the powerful head of the Radio Corp. of America (RCA). The studio over the years went through many management changes and regimes, memorably including that of Howard Hughes, who reigned from 1948 to RKO's waning years in the late 1950's.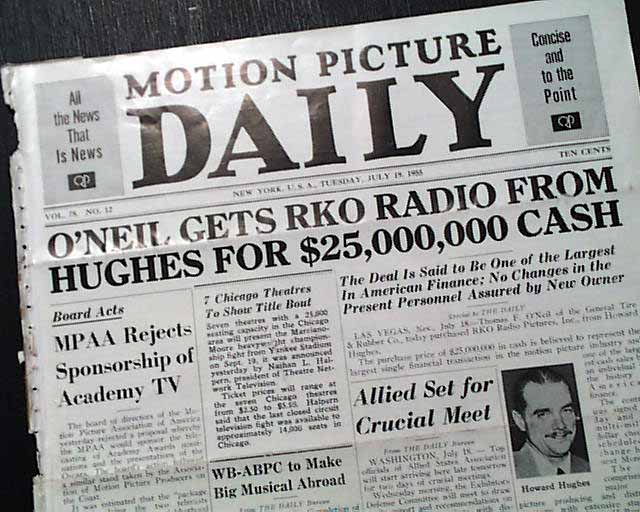 Make no mistake. RKO in its prime boasted a talent roster comprising real Hollywood royalty — Orson Welles, Cary Grant, Fred Astaire and Ginger Rogers, Katharine Hepburn, Robert Mitchum, Val Lewton, among many others.
In short, RKOs was a great, first class studio despite its many management missteps. Ok, on to the answers to our Quizlet questions.
No, this isn't a shot of internecine front office warfare. It's taken from perhaps RKO's most enduring film. What's the title? (This one should have been easy, 1933's King Kong.)
2. Yes, RKO is the studio that released Citizen Kane and The Magnificent Ambersons. But the studio also released this 1943 Orson Welles-Joseph Cotten vehicle, a foreign intrigue thriller about a mild-mannered corporate engineer who fights back against lethal forces. What's the title.
(It's 1943's Journey Into Fear.)
3. This picture is often cited, with justification, as the best example of film noir ever made. As was the case in many good things at RKO, Robert Mitchum is front and center. What's the title?
(1947's Out of the Past, a superb outing directed by Jacques Tourneur. That's actress Virginia Huston below as Mitchum's faithful girlfriend.)
4. One of producer Val Lewton's significant contributions to RKO's B unit was this film which while often underrated packs an emotional punch today. It's about a lonely little girl and her imaginary friend. What's the title?
(1944's The Curse of the Cat People, a misleading title considering the film's sympathetic subject matter. That's French actress Simone Simon with Ann Carter, who skillfully portrays the little girl.)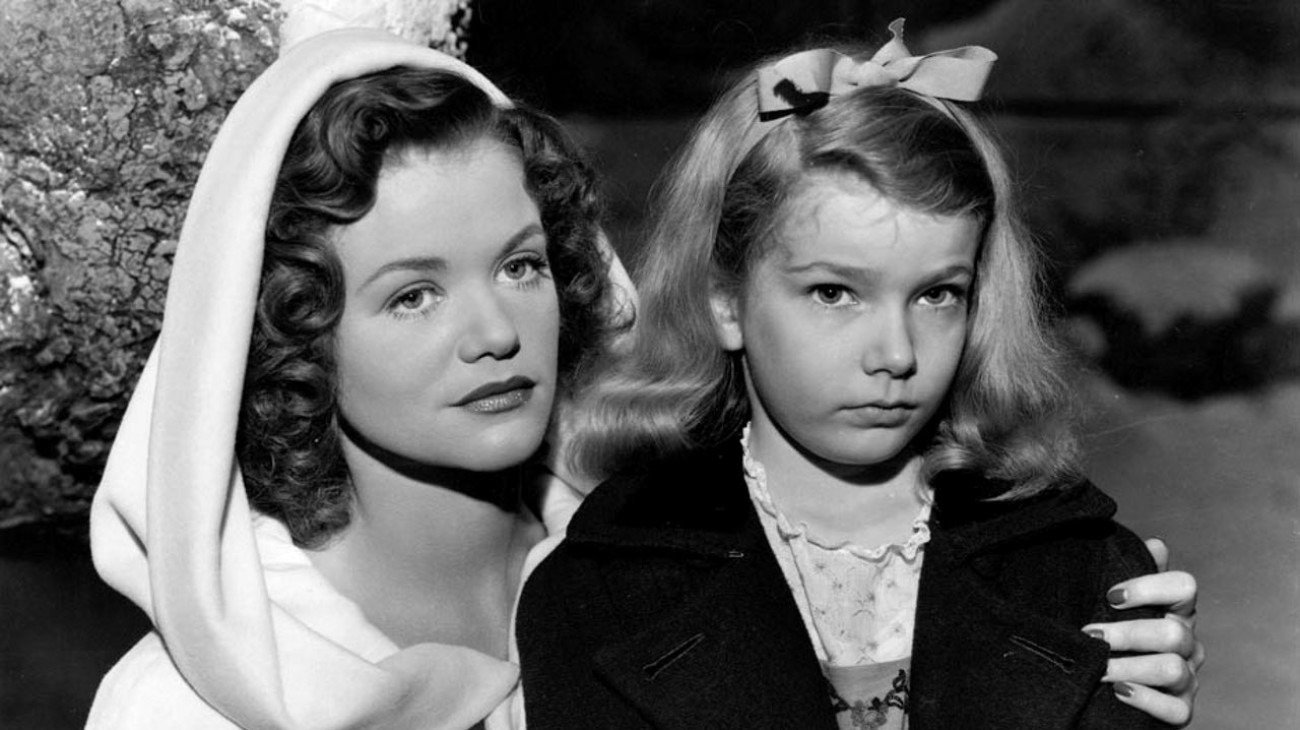 5. One of our favorite screen duos comprises Charles McGraw and Marie Windsor. Here they are below in this brisling 1952 policier smoothly directed by Richard Fleischer. What's the title?
(1952's The Narrow Margin. See this one to witness how these two go at each other.)