Happy New Year. As regular readers of this blog know Joe's favorite New Year's film is the 1947 cult classic, Repeat Performance, starring Joan Leslie and Louis Hayward.
Regular contributor Jeff Woodman wrote not too long ago to tell us: Yes indeed, finally caught up with (1947's) 'Repeat Performance' and quite enjoyed it — thanks for a great recommendation! Watched it on Amazon Prime in a very poor print.
Joan Leslie was the best I'd ever seen her, which may be damning her with faint praise. In the same way that it's hard to swallow that she's so gifted she takes Broadway by storm in 'The Hard Way', it's a stretch to believe she's a great dramatic stage actress here, but at least we never see her character at work here.
I found her perfectly adequate, though my husband said (that) to him she was still a triple threat; can't act, can't sing, can't dance.
I found it a very satisfying, off-beat (for 40s studio product) movie — put me in mind of 'The Guilt Of Janet Ames', another little known but unique and fascinating film. Would love to see a higher quality video, given that the interiors and the camera work are all terrific.
All that, and Benay Venuta in support — what's not to like?!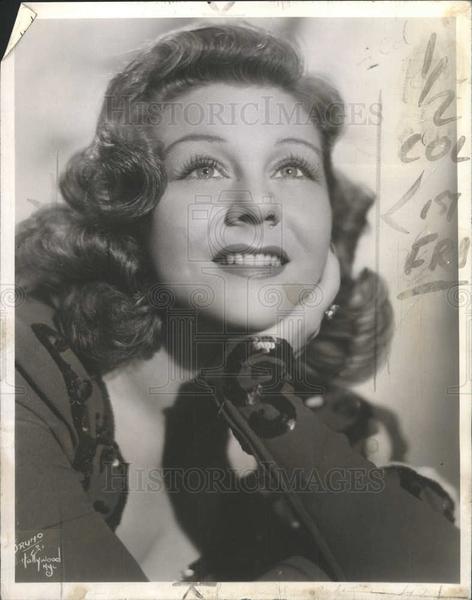 Hey Jeff, Happy New Year and let's not be so harsh with Joan Leslie.
She was perfectly believable in both drama and comedy when cast correctly. She's good as Velma in High Sierra. Perfectly believable as Mary opposite James Cagney in Yankee Doodle Dandy. And held her own with Fred Astaire in The Sky's the Limit.
Let's get back to Repeat Performance. It was one of those unique films, as you say, because small indie studios had to use talent that wasn't tied up by major studios.
Leslie had gotten out of her contract at Warners and the story is that Jack Warner blacklisted her at other major studios. Eagle Lion did get a top notch cast for the film. Virginia Field, Richard Basehart, Tom Conway (above) and Louis Hayward (top).
A bit of trivia: The film was remade as a TV movie in 1989 as Turn Back the Clock and Joan Leslie made a cameo appearance as a party guest.
Leslie made a few more films but turned her attention to TV in the mid 50s and worked right up to the 1990s. Look for her on a Murder She Wrote episode where she and Teresa Wright play dotty old sisters who may be murderers a la Arsenic and Old Lace.
Joan is no longer with us — she died in 2015 at the age of 90 — but let's hope that wherever she is she's viewing Repeat Performance with us on New Year's Eve.