He graced so many American and British films (some 165 film and tv credits in all over a nearly half century).
And we are forever in his debt for his brief but incisive performance in the marvelous 1949 Carol Reed thriller, The Third Man.
Wilfred Hyde-White, born in Gloucestershire, England in 1903, was thrust in this picture amidst the likes of Orson Welles, Joseph Cotten and Trevor Howard, heavyweights all. There aren't that many speaking character parts in the film, so this fine British actor's performance stands out.
He plays a slightly befuddled but well-meaning British bureaucrat stationed as some sort of cultural emissary in post-World War II Vienna. Part of his job is to organize literary lectures featuring visiting authors. Thus, our man seizes on Cotten's Holly Martins, an American writer of westerns who is in town to try and solve a murder.
Martins is dragooned into addressing a motley group of suspect culture-vultures, one of whom asks in heavily accented English what Martins makes of James Joyce. Martins doesn't have a clue, of course, and is left floundering around as his lecturees walk out.
Hyde-White's expression (below) sums up the moment.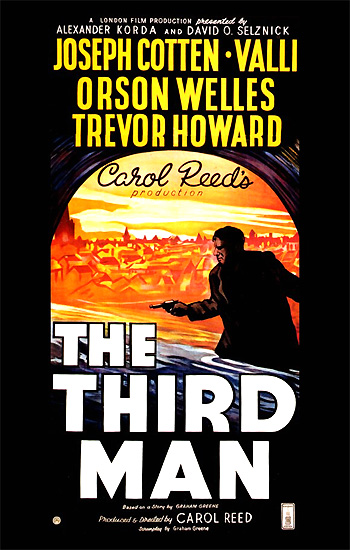 His The Third Man performance propelled Hyde-White's film career considerably. He had already been a highly experienced supporting player in British theater (his stage debut was in 1922 while still a teenager.) Now, he quickly became a regular in British films such as 1959's durable comedy hit, Carry On Nurse. (See below.)
As well as the Danny Kaye vehicle, On The Double. Hyde-White gets third billing after Kaye and actress Dana Wynter.
His initial Hollywood foray came in 1960's Let's Make Love costarring Marilyn Monroe and Yves Montand.
Then in 1964, came the big screen version of My Fair Lady. That's our man, below, with Audrey Hepburn.
In all, he had an extensive career in films, stage, radio and tv. He played his roles with a certain panache that brings a smile at least to this audience. Hyde-White died in 1991 at the age of 87. British gent to the last.