Who is that woman? You've probably have seen her in so many films. Small roles, but distinctive.
The Lexington, Kentucky native's career began via Hollywood's traditional point of entry for good looking actress aspirants — victory in a beauty contest — succeeded by dozens of roles beginning, this case, in the silent movie era and continuing for some 40 years thereafter.
(For the record, Joyce Compton is credited with nearly 160 film and tv appearances over a 36-year career.)
The former Olivia Joyce Compton first made a splash as something called a WAMPAS Baby Star of 1926 in the company of such future stars as Mary Astor, Dolores Costello, Joan Crawford and Fay Wray.
She made two-reel comedies for Mack Sennett. She was close to Clara Bow off the set. And, she was at one point engaged to the subject of our Thursday blog, Joel McCrea.
As a good-looking blond, Compton was soon stereotyped as the ditsy blond, usually a waitress, night club singer or chorine.
Some of Joyce Compton's key movie appearances –in 1937's The Awful Truth.…..
… in 1946's Dark Alibi, a Charlie Chan episode…
… and in 1945's Christmas in Connecticut.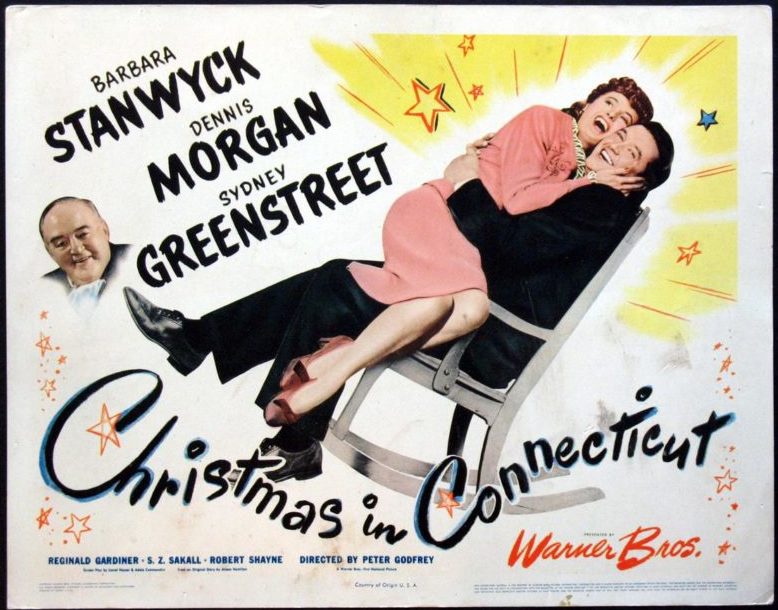 Compton also bagged performances in Imitation of Life, Magnificent Obsession, The Best Years of Our Lives and in Mildred Pierce. Not bad.
A devout Christian, Compton married (and divorced a year later) only once. She lived a long life, passing away at age 90 in 1997.