They both more or less gave up careers for marriage. Yet, they had notable Hollywood roles in a broad range of pictures.
Still, marriage for both for better or worse came first.
In Dee's case, she met leading man Joel McCrea on the set of a 1933 film titled The Silver Cord. He fell like a ton of bricks and pursued her avidly. The couple married in the fall of 1933 — and stayed married for the next 57 years until McCrea's death in 1990. (Dee died 14 years later.)
She was once declared among Hollywood's most beautiful actresses; her closeup in 1941's So End Our Night was compared to that of Garbo's in 1933's Queen Christina.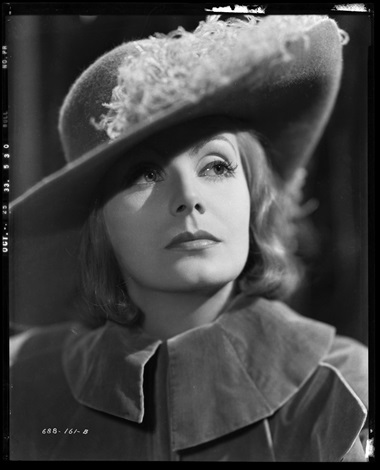 Dee rolled up some impressive credits. We will always be grateful for her sympathetic performance as a nurse in producer Val Lewton's I Walked With A Zombie. Despite the intimations of the 1943 film's garish title, it is an subtle study of an eager, young, intelligent woman's mystifying encounter with the supernatural. (There she is below with costar Tom Conway.)
As for Brenda Marshall, she was a star in the mid-1940's — determined by over-the-title billing if not by actual acting ability — but was perhaps better known for her marriage to a famous actor.
Fact is that for three decades, Brenda Marshall and William Holden formed one of Hollywood's best looking married couples. But, despite its apparent durability their union (1941 to 1971) was far from happy, marred by multiple separations and infidelities on both sides. No question, though. They were a handsome sight to behold.
Marshall, born Ardis Ankerson in 1915, was blessed with a lean angular figure and dimpled aristocratic facial features. Marshall performed with utilitarian style in several movies including 1940's The Sea Hawk opposite Errol Flynn, 1948's Whispering Smith with Alan Ladd and opposite George Raft in 1943's Backround To Danger.
Because she eventually retired to take on the role of Mrs. Holden, Marshall's 11-year movie career ending in 1950 covered just some 20 pictures, mostly at Warner Brothers. Not many are memorable but one that supposedly is has become a "cult classic," 1946's Strange Impersonation directed by that accomplished helmer of several durable noir titles, Anthony Mann, for Republic Pictures.
The film's print — recently restored by the UCLA Film & Television Archive but still looking muddy on DVD — shows that Marshall could carry at least a grade B- movie. The plot is a jumbled mess (about a medical researcher's experiment gone wrong; it blows up in her face) and centers on the quest by two woman for the love of a mild-mannered, doctor blandly played by William Gargan.
Marshall faces off with villainess Hillary Brooke, a mid-Forties beauty (she costarred in 1945's Sherlock Holmes outing The Woman In Green starring Basil Rathbone) who displays a bracingly cold, mean streak. Although Marshall holds her own, Brooke almost steals the show.
Marshall died of cancer at age 76 in 1992, 11 years after Holden's death. He left a share of his estate to her and their two actor sons. (After their divorce, he never remarried.) For a while there, Marshall and Holden were Hollywood's image of an all-American couple.