Not a huge hit on its initial release, Singin' in the Rain has gone on to be a classic. Generally listed in the top 100 films by anyone's calculations. What dancing! What seamless performances. What fantastic production values.
Ok, we'll stop gilding the lily. We trust you know all this, and hardly need us to remind you of how good Singin' in the Rain is. So, today we'll concentrate on a few tidbits about it's arduous making that you may not be aware of.
— We mentioned that the movie was not a gargantuan hit upon its initial theatrical release on April 11, 1952. Singin' in the Rain grossed more than $5.6 million worldwide, earning MGM a profit of nearly $670,000 ($6.6 million in today's dollars). Nonetheless, the movie only ranked as the year's tenth highest-grossing picture.
— Arthur Freed is justly heralded as the most talented of classic Hollywood's studio producers of entertaining, lavishly-funded musicals. Did you know that most of the songs in Singin' in the Rain were written by Freed himself with Nacio Herb Brown. Two of the movie's hits, "Make 'Em Laugh" and "Moses Supposes" are the work of Betty Comden and Adolph Green, the movie's two screenwriters.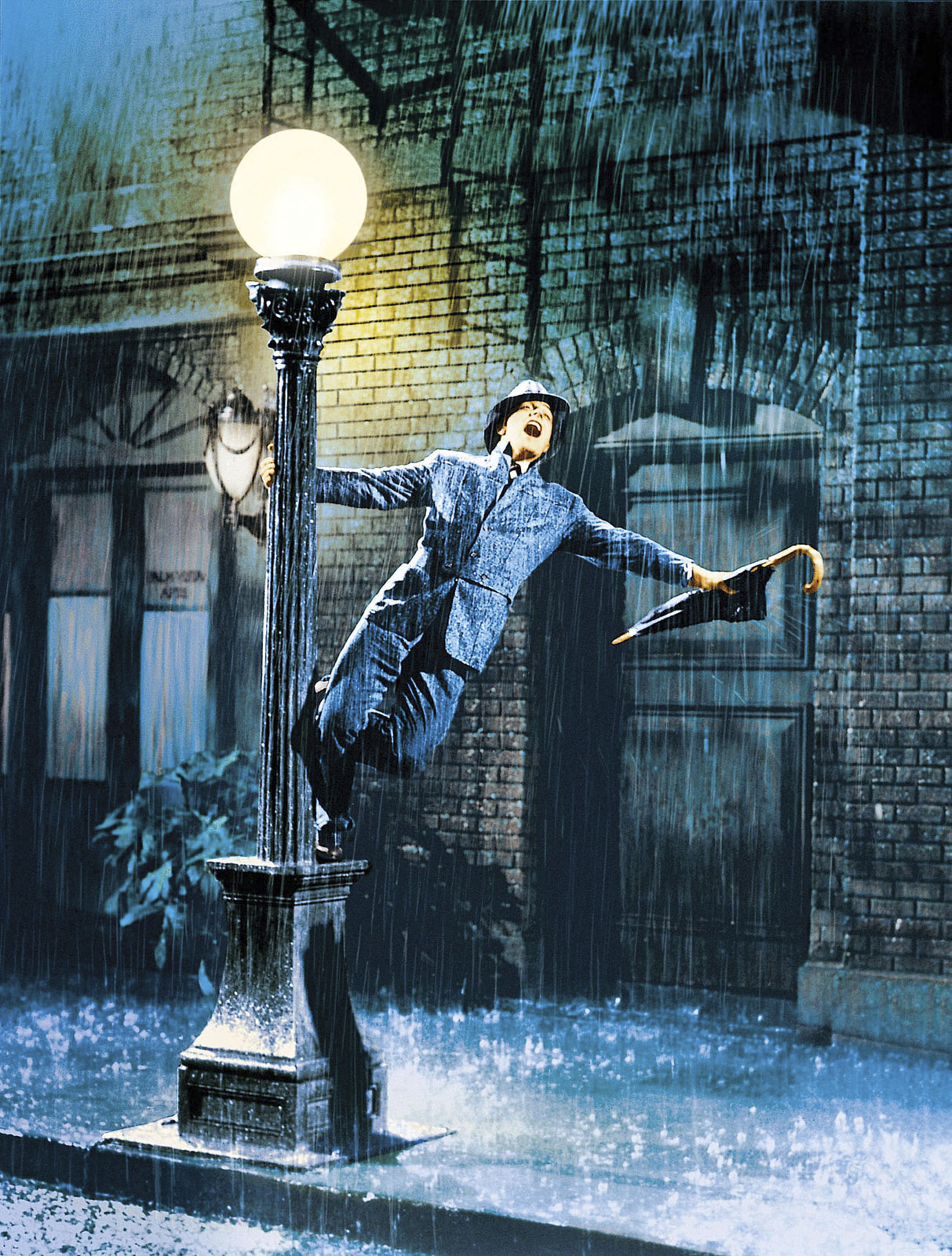 — When the the eternally famous scene was being shot of Gene Kelly dancing and vocalizing the movie's signature title song he was physically feeling lousy. He was ill with a 103-degrees temperature. He nonetheless soldiered on and the memorable sequence was shot within three days.
— Debbie Reynolds would sometimes say that making Singin' in the Rain and childbirth were "the two hardest things I ever had to do in my life." It took a whopping 15 hours straight to shoot the "Good Morning" scene, and things were not made easier by her knowledge that Kelly had doubts about her dancing ability. The scene's intense physical exertion left her with bleeding feet.
— As for Donald O'Connor, a heavy smoker, the physical exertion of his "Make 'Em Laugh" number left him drained requiring hospitalized for a few days.
But all that sweat and suffering paid off. Time for another look at Singin' in the Rain.