Some musicals are truly timeless, and 1951's An American In Paris, starring Gene Kelley and Leslie Caron, is one of them. Happy 70th to this classic tuner which cemented Kelly's reputation as a star-director-choreographer and Caron's as an international star.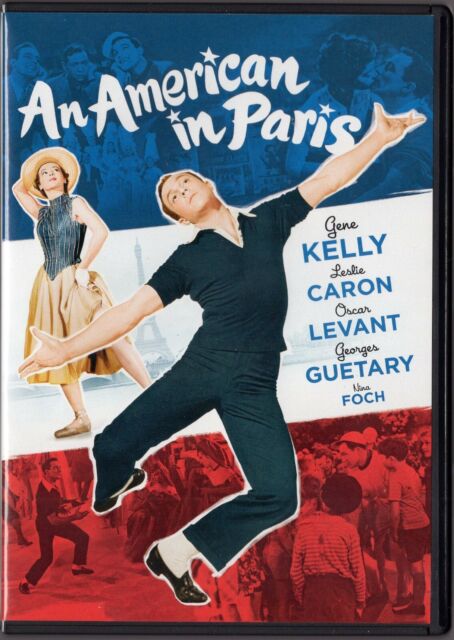 Given the musical's near iconic status today, it is refreshing to learn how casually Caron regarded her entrance into bigtime stardom via an unknown studio property.
In a recent interview in the travel magazine France, the now 89-year-old French actress and businesswoman recalls how she — a player in a Paris ballet company — was discovered.
Well, I was just 16 and had a leading role at the Les Ballets des Champs-Elysees. And one night Gene Kelly was there… After the show he came backstage and asked to see me, but I had gone home.
When they told me, I didn't even know who he was. We had been locked up in France during the war and we hadn't seen any American films. But I finally went to see him at the Georges V Hotel and I thought he was very nice.
Kelly mentioned that he wanted to arrange a screen test for Caron, and I politely said 'okay' and didn't think anything would come of it.
At that early point in her life Caron — who studied dance since the age of 10 — was determined to become a ballet professional. I was even thinking of changing my name to something Russian. In any case, we did the test and then I had a phone call to tell me I got the part.
I wasn't at all excited.
Caron says she had three days to cut her hair and make herself a traveling suit before her departure from Paris to Hollywood. We didn't have enough food (in France during the war) and I was quite anemic when I arrived in Hollywood. And the salary at MGM was wasn't very good starting out.
But I didn't think of the money. I was thrilled to be dancing to the music of George Gershwin . I thought that was just fabulous music and Gene Kelly did such wonderful choreography.
Caron went on to a distinguished movie career, one of the few actress-dancers to appear with Fred Astaire and Kelly, who was almost like a brother and he guided through my first job acting in 'An American in Paris' , but he was stern and demanded great discipline.
Caron recalls that her mother had many words of advice (if not warnings) about the wiles of Hollywood. She said — above all don't marry Mickey Rooney!