Another of MGM's hit series from Hollywood's Golden Age — Ann Sothern as Maisie!
Long before her television career Ann Sothern was a top film star. (In this she is much like Red Skelton, with whom she appeared on the tube in 1953.)
In fact, Sothern started making movies in Hollywood as an extra in 1927, before sound came in. In the ensuing years she rolled up more than 100 film and tv credits taking her career all the way to 1987. She died in 2001 at age 92 — a long and productive life.
What may not be generally known about Sothern is what a smartly industrious performer she was.
She embodied the hip-swinging, sassy blonds of the 1940's who took no guff from oafish wolves — strong, resilient women presented long before the feminist movement took flight. She also was a smart business woman, one of the first who produced — and owned — her successful tv offerings.
That professional independence cost her, she later said. How dare a woman be competitive or producer her own shows? she asked rhetorically. I think Hollywood has been terrible to me.
She was often seen on the big screen in lighthearted comedies, performing with warmth and vitality. Her range covered B pictures for Columbia and RKO, and a big hit series for MGM. Along the way there was the stage and, later, television.
If you have to see Sothern in just one of the Hollywood movie outings, we suggest you make it MGM's unusually good 1950 film noir, Shadow on the Wall. Ann costars with Zachary Scott and Nancy Davis, two years before she became Mrs. Ronald Reagan. While Davis plays to her strengths (as a trim, efficient but kind hearted clinical psychiatrist) Sothern plays against type. Ann is cast here as a child threatening villain, who propels the whole movie. Catch it if you can.
From 1939 to 1947, Sothern successfully starred as the ditzy blond heroine in a series of 10 MGM movies. Her feisty character's name was, as mentioned, Maisie. It sent Ann Sothern on the road to stardom.
Let's see how much you know about Maisie.
Question: It turns out that Sothern was NOT the first choice to play Maisie. Who was? a) Claudette Colbert; b) Jean Harlow; c) Carol Lombard; or d) Greta Garbo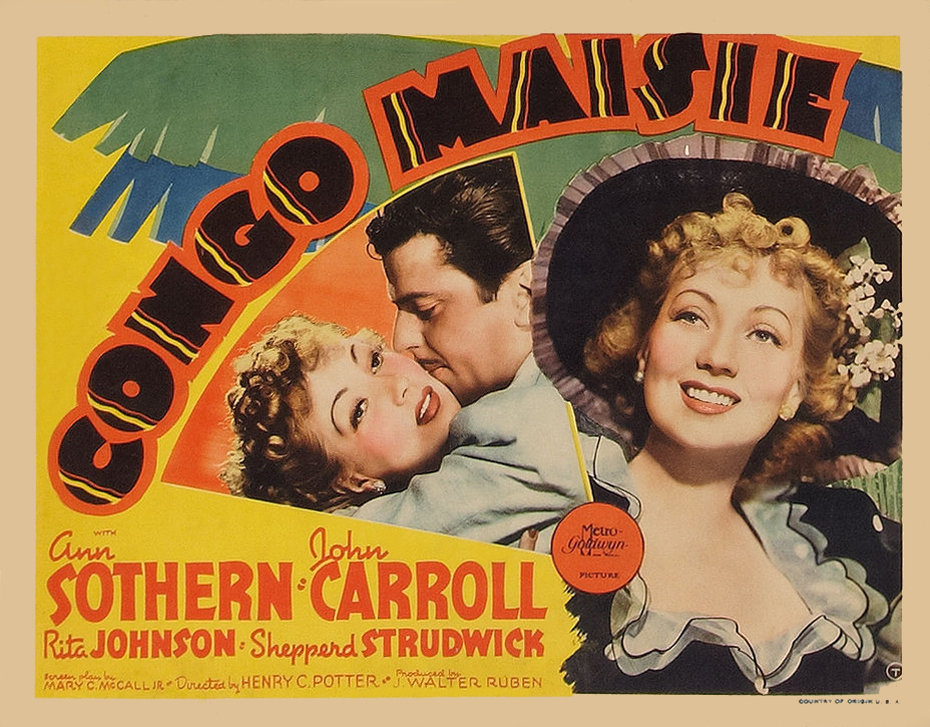 2. Question: What was the occupation of the film series' chief character, named Mary O'Connor whose nome de plume was Maisie Ravier? Masie was a) a diner waitress; b) a streetwalker; c) a burlesque dancer; or d) a dental hygienist.
3) Question: Which one of the following did not appear opposite Sothern in the Maisie series? a) Barry Nelson; b) Leon Ames; c) George Murphy or d) John Hodiak.
4) Question: After seeing Ann Sothern in a 1938 drama about a murderess who changes her hair color to elude police, MGM signed her to play Maisie. Can you name the title of this inspirational drama? (Hints: it stars Fredric March and Joan Bennett, and was co-written by Dorothy Parker and produced by Walter Wanger.)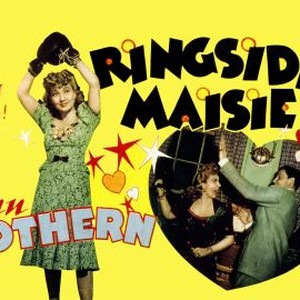 5) Question: Which one of the following Maisy pictures inspired Time Magazine to opine that Sothern was "one of the smartest comediennes in the business?" a) Undercover Maisie; b) Up Goes Maisie; c) Maisie Goes To Reno; or d) Swing Shift Maisie.