When you think movie star you don't think of Maureen Stapleton. Yet she won an Oscar.
(And an Emmy, and a Tony.)
The Troy, New York native, born Lois Maureen Stapleton in 1925, was by any measure a superb actress no matter the setting. (Frank still recalls with great pleasure her moving Broadway stage performance as Amanda Wingfield in a Sixties revival of Tennessee Williams' The Glass Managerie.)
Stapleton had a long career spanning more than a half century that included some 85 movies plus countless stage and tv appearances. She was far more than a character player. Considering her a supremely talented figure we place her in that indeterminate category: never a star but (somehow) always a star.
Here are just some of her outstanding Hollywood movie appearances.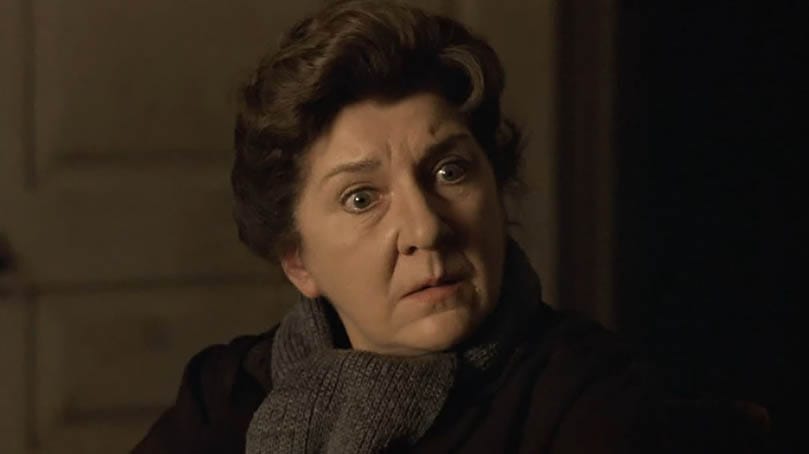 It was her vivid performance of anarchist Emma Goldman in Warren Beatty's 1981 historical drama, Reds, that won her a best supporting actress Oscar.
Who would have thought Stapleton would show up in the first of a series of highly commercial disaster movies? But there she is below with a disconsolate Van Heflin in 1970's Airport.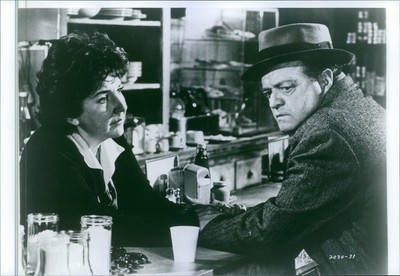 In 1978, Stapleton took on the more sophisticated role of a dubious mother-in-law (to Diane Keaton, Kristen Griffith and Mary Beth Hurt) in Woody Allen's drama, Interiors.
That's Stapleton below supplicating newspaper columnist Montgomery Clift in 1958's Lonelyhearts, based originally on the 1933 Nathaniel West novela, Miss Lonelyhearts. It was Stapleton's movie debut, and earned her an Academy Award best-supporting-actress nomination.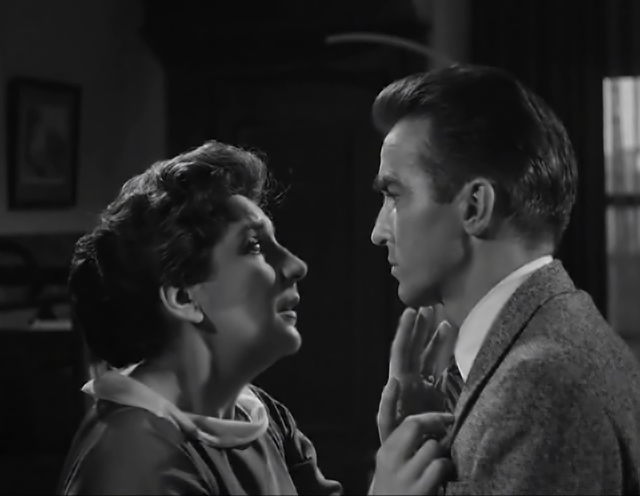 Finally, here's Stapleton below in lighter material, the 1963 film adaptation of the stage hit Bye Bye Birdie. She portrays Dick Van Dyke's mother although at the time she was less than six month older than he was.
Stapleton had her personal demons with alcohol and various anxiety disorders. A heavy smoker, she died at age 80 in 2006 of a pulmonary disease. Again, never a star, always a star.