Yes, a few.
No doubt she is best remembered today for being the older sister of Audrey, who famously played Jackie Gleason's brassy, no-nonsense wife, Alice Kramden, in the 1950's tv sitcom The Honeymooners.
Or perhaps by her later career as a tv personality and her 46-year marriage to her second husband, tv talk show host-comedian-sometime actor Steve Allen.
But Jayne Meadows (nee Jane Cotter), the daughter of Episcopal missionaries, appeared in some pretty good big screen features.
We especially like her feisty performance as a stylish woman with a gun (see the photo at the top of our blog) in the 1947 noir Lady in the Lake. In this big screen version of a Raymond Chandler novel, Meadows shares the screen with Audrey Totter, Lloyd Nolan and Robert Montgomery in his last picture for MGM ending an 18-year stint at the studio.
Also in 1947, there was Jayne's winsome appearance in the sixth and final title in the Thin Man series, Song of the Thin Man, costarring (of course) William Powell (above right) and Myrna Loy.
For a change of pace, Jayne mixed things up with a supporting role in 1951's David and Bathsheba, a big budget Biblical spectacular from 20th Century Fox that starred Susan Hayward and Gregory Peck.
And let's not overlook her appearance in the 1946's Undercurrent with such veterans as Katharine Hepburn, Robert Mitchum and Robert Taylor.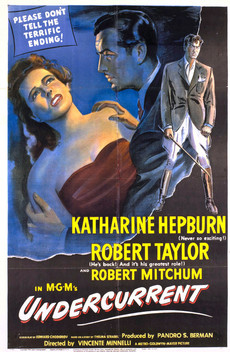 It's worth noting that Meadows also appeared in a few movies with Allen, her husband, notably in 1960's College Confidential. The couple also appeared as themselves in Martin Scorsese's 1995 mob thriller, Casino.
Meadows led a long life, outliving Allen by some 15 years after his death in 2000. Although she spent most of her career in television — yes, she did makes some interesting movies.