An unforgettable face and voice.
A real Dese, Dems and Dose guy with the requisite heart of gold. And durable, too — a whopping 165 movie and tv credits over a nearly 40-year career.
Born James Austin Gleason in New York City — where else? — he was old enough (born in 1882) to have served in the Army in the Spanish-American War — and World War I. (For those of you not paying attention, the former was a short-lived conflict involving Spain, The Philippines, Cuba and other locales just before the turn of the century.)
Gleason is best known as a notable character actor. But he was also a skilled writer and playwright. He wrote and acted in Broadway productions of The Fall Guy in 1925 and in The Shannons on Broadway, a 1929 comedy vehicle Gleason wrote for himself.
He also penned the dialogue, earning his a screenwriters credit for the 1929 Oscar-winning picture, The Broadway Melody .
Gleason's acting career began deep into the silent movie period, in 1922. It would continue uninterrupted until 1958. Notably he worked on and off with his one and only wife, Lucile Gleason, who passed away in 1947. The couple can be seen below in 1945's The Clock tutoring Judy Garland and Robert Walker on the finer points of marriage.
Here is look at Gleason in some of his most remembered films.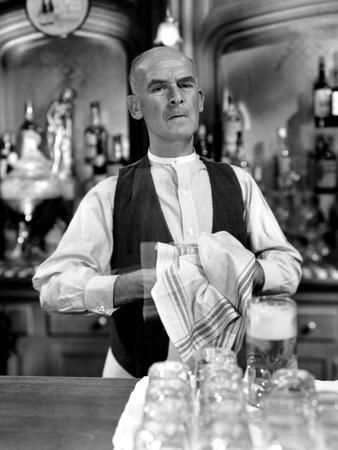 Here (above) is Gleason as a bartender in 1945's A Tree Grows In Brooklyn.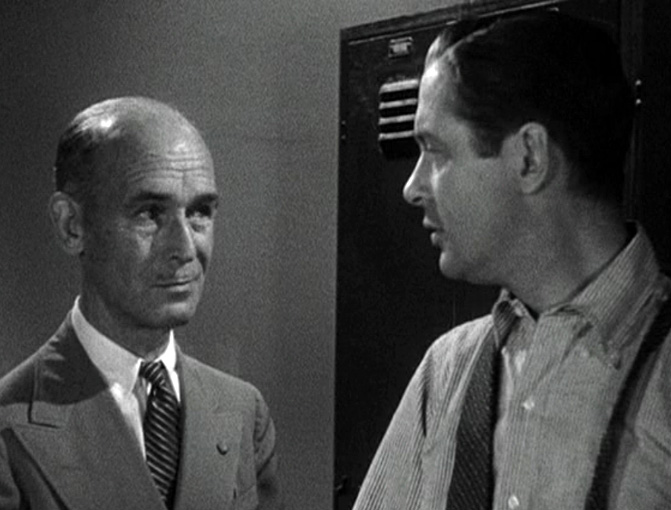 Gleason won a best supporting actor Oscar nomination for his role as a wise boxing manager in 1941's Here Comes Mr. Jordan. That's Robert Montgomery to the right (above).
Finally, here is Gleason as the kind-hearted, alcoholic ship captain in 1955's unforgettable drama, Night of the Hunter, starring Robert Mitchum and directed by Charles Laughton.
James Gleason, who died in 1959 at the age of 76, was quite a character indeed.