So did you know anything at all about him?
We hope so.
To give you an idea of just how big Chester Morris was in the early Thirties, take a gander at the above one-sheet pairing him in what is described as a "crime drama" with none other than Carole Lombard.
Or, relish the above with Morris making a move on — yes! — Lucille Ball in the 1939 RKO mini-disaster picture, Five Came Back, directed by John Farrow. (Chester was top billed.) This was the picture that shifted Lucille from B-list studio hire to A-list movie actress.
Ok. lets move on to the answers to our Chester Morris Quiz.
Question 1. Morris was one of the first actors to be nominated for an Academy Award. What picture was it for? a) The Big House; b) Alibi; c) The Road to Yesterday; or d) Blondie Johnson.
Answer: b) Alibi, a pre-Code 1929 crime drama, directed by Roland West. This was Morris' first talking picture, and his performance earned him a nomination as best actor in the fledgling Academy Wards contest, then in its second year.
Question 2. Morris' female costar in Corsair, billed as "Alison Loyd," was forced to change her name in order to get cast in the picture. Who was this actress, really? a) Carole Lombard; b) Joan Blondell; c) Billie Burke; or d) Thelma Todd.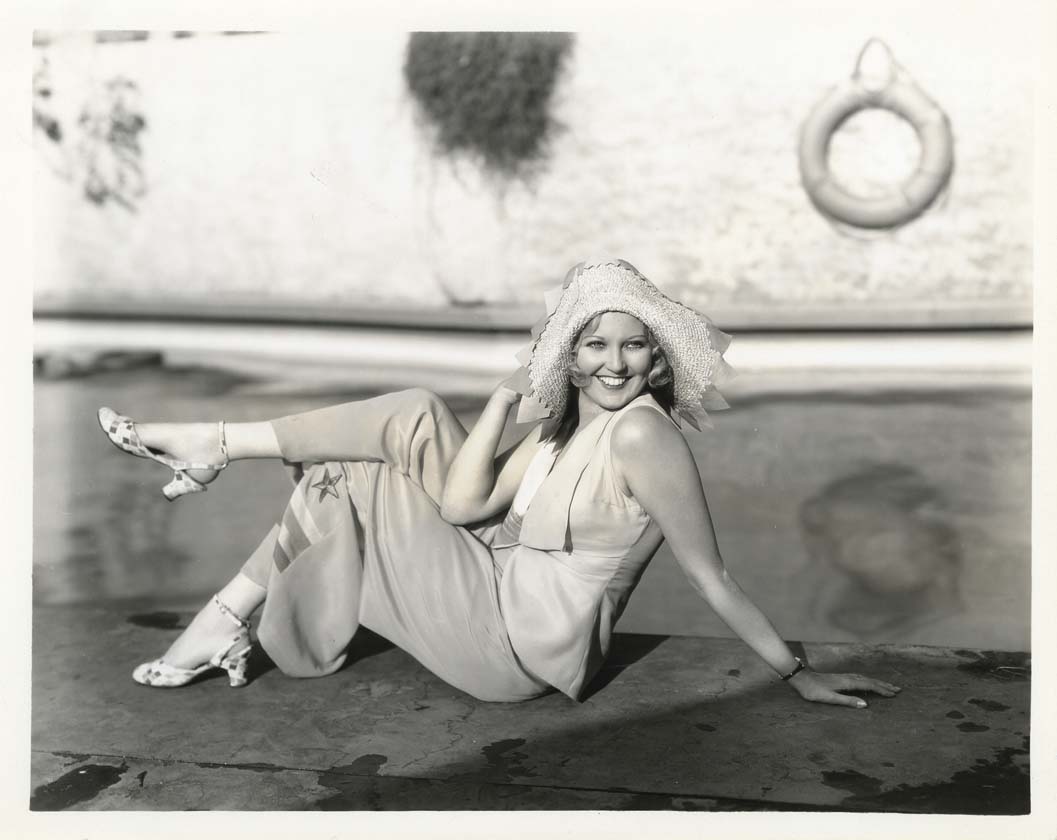 Answer: d) Thelma Todd. She agreed to change her name to Alison Loyd for this picture at the order of director Roland West, who wished to change the Todd image from that of a comedienne to straight dramatic actress — or, as West put it, to "take the taint of comedy away from her." It didn't work and Todd soon restored her marquee name.
Question 3. In Columbia Pictures' Boston Blackie series, begun in 1941, Morris plays a) a crusty police detective; b) a crime-solving playboy; c) a crusading district attorney; or d) a safecracker-jewel thief trying to go straight.
Answer: d) Safecracker-jewel thief trying to go straight.
Question 4. Made at the rate of two a year, how many installments of Boston Blackie did the studio release? a) Five; b) Seven; c) Three; or d) 14.
Answer: d) 14.
Question 5: Morris' most famous feature, 1930's The Big House, launched the sound movie career of one of his costars. Who is he? a) Humphrey Bogart; b) George Raft; c) Wallace Beery; or d) Robert Montgomery.
Answer: c) Wallace Beery, the dude to the right holding a pistol on Morris.