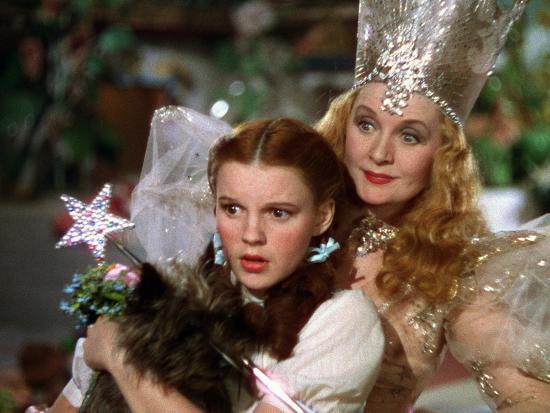 It seemed she was in every movie made between 1937 and 1950.
One is undoubtedly remembered most of all. That's 54-year-old Billie Burke (above) portraying Glinda, the Good Witch of the North in 1939's The Wizard of Oz. No resemblance to her wicked counterpart played by Margaret Hamilton.
Some film fans believe Burke to be a British actress. Her refined looks and theatrical manner underscored the assumption. But, no! Burke, the daughter of an internationally famous circus clown (Billy Burke), was born in Washington, D.C. in 1884. However, the family settled in London in her early years.
Billie was inevitably destined to be an actress, and began performing on the London stage and throughout Europe by her teenage years. A red-haired beauty she introduced herself to the Broadway stage in 1907. She became a workhorse throughout the Twenties, and Hollywood took notice. Her first movie during the silent era was 1916's Peggy.
The stage would always remain Burke's primary inspiration, perhaps signaled by her 1914 marriage to Ziegfeld Follies impresario Florenz Ziegfeld Jr., a union that lasted until his death in 1932. Financially, things got dicey after Ziegfeld lost a bundle in the stock market crash of 1929.
Burke came out of an informal semi-retirement during the Great Depression, and her Hollywood career — which eventually resulted in more than 90 movie and tv appearances over three decades — took shape. Among her significant early sound titles was 1932's A Bill of Divorcement, a melodrama with John Barrymore, released the same year as Ziegfeld's death.
Burke's performances were often as an entertainingly ditsy lady with an unmistakably high voice. Among her most remembered titles are…
1933's Dinner At Eight. And…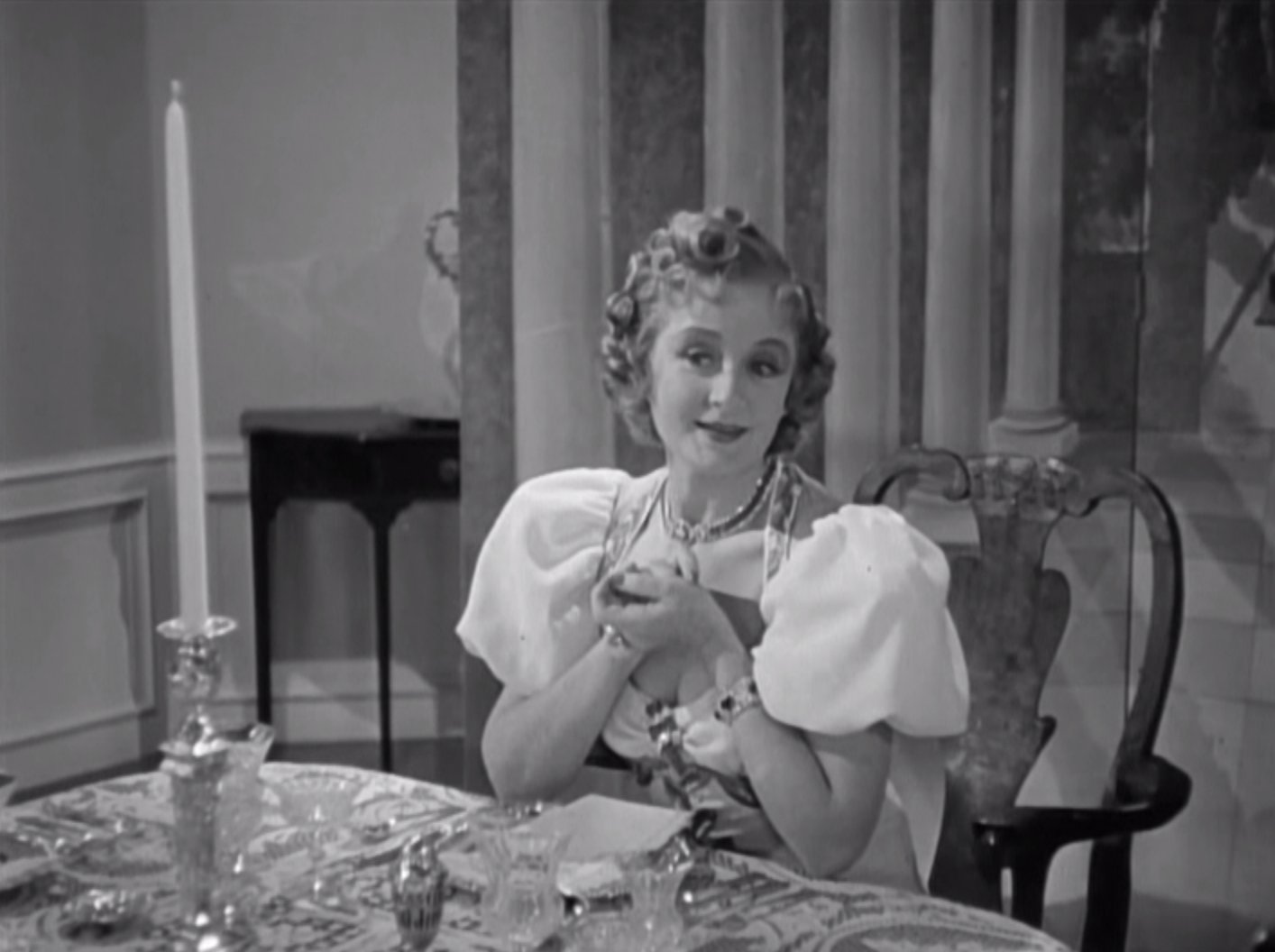 …As Emily Kilbourne in 1938's Merrily We Live, which earned Billie an Academy Award nomination. This is considered the single best movie performance of Burke's career. Then there was…
…Her costarring role in the first of the successful three-film Topper series, begun in 1937.
Burke continued to work although at a more moderate pace throughout the Fifties. In her final film, John Ford's 1960 western Sergeant Rutledge, she played a handsome Cornelia Fosgate. She was 75 at the time. Burke died a decade later in Los Angeles.