Vera Hruba Ralston. An unlikely star.
Yes, that's she pictured above with the Duke, not one of her biggest fans.
Ralston was a Czech-born figure skater who'd made her way to Hollywood and after a film or two became the girl friend of Herbert J. Yates, the chief honcho of Republic Pictures. (See our Quiz blogs for this week.)
Plans to turn her into another Sonja Henie didn't work out, and she converted to straight dramatic roles.
Vera had a modified, though not successful, career and is one of the few stars who worked for only one studio. Who else would hire her? Rumor was that John Wayne eventually had a clause put into any contract with Republic that he wouldn't have to work with her.
Her 26 pictures from 1941 to 1958 proved to be costarring ventures with an eclectic cast of actors including …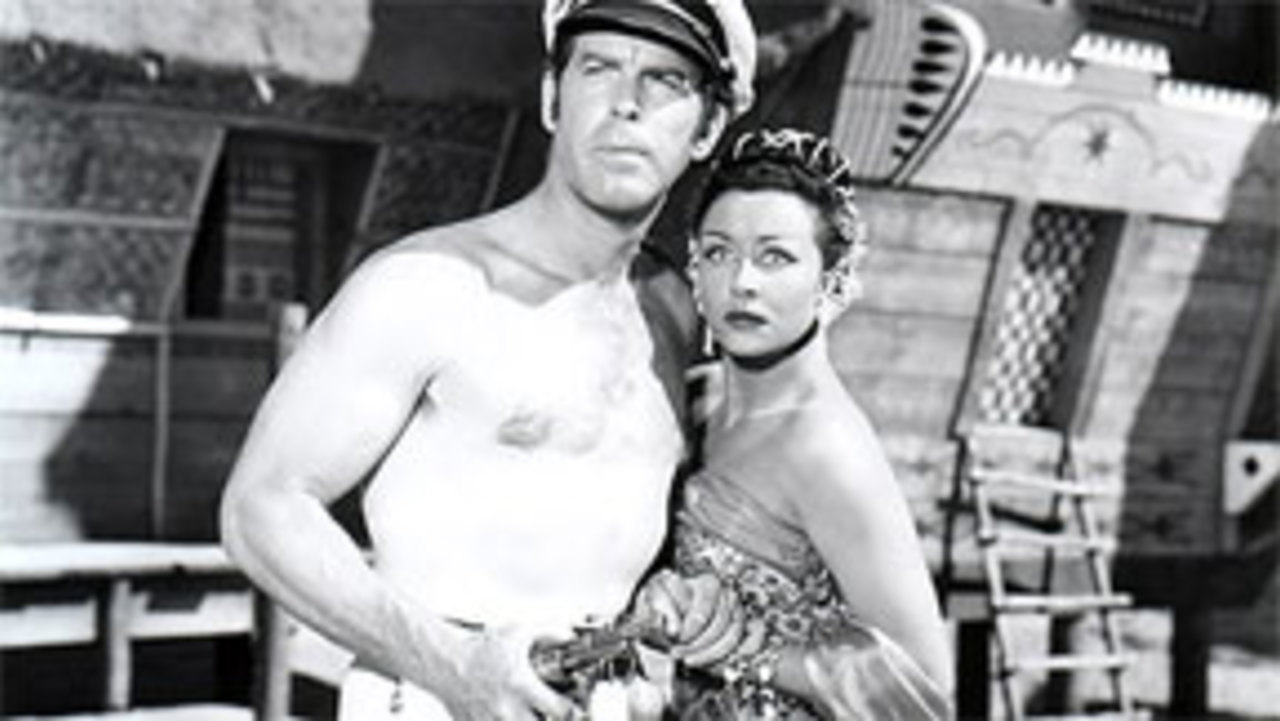 Fred MacMurray in 1953's Fair Wind To Java, and ….
Erich von Stroheim in 1944's Storm Over Lisbon, and…
1953's A Perilous Journey with Scott Brady, and …
1949's The Fighting Kentuckian with you-know-who.
Ralston quit the movie business in 1958, and died 45 years later in Santa Barbara, Cal. She has a star in Hollywood's Walk of Fame.