Greta Garbo was the most successful import from Sweden. About 10% of Americans can trace some Scandinavian heritage. But the first and perhaps the most famous Scandinavian who settled in the States was Garbo.
She was born Greta Gustafsson in inauspicious circumstance in Stockholm in 1905, and wound up in her first full-length movie — playing a maid — in Sweden in 1921.
Twenty years and some 30 titles later, her career was voluntarily over, and she famously embarked for the rest of her life on a singular journey premised insistently on being alone.
But there is no question that Garbo is a screen icon, considered one of Hollywood's most beautiful classic stars of the Thirties — some say THE most beautiful.  And she could act. Her love scenes with silent screen hero John Gilbert can still raise temperatures.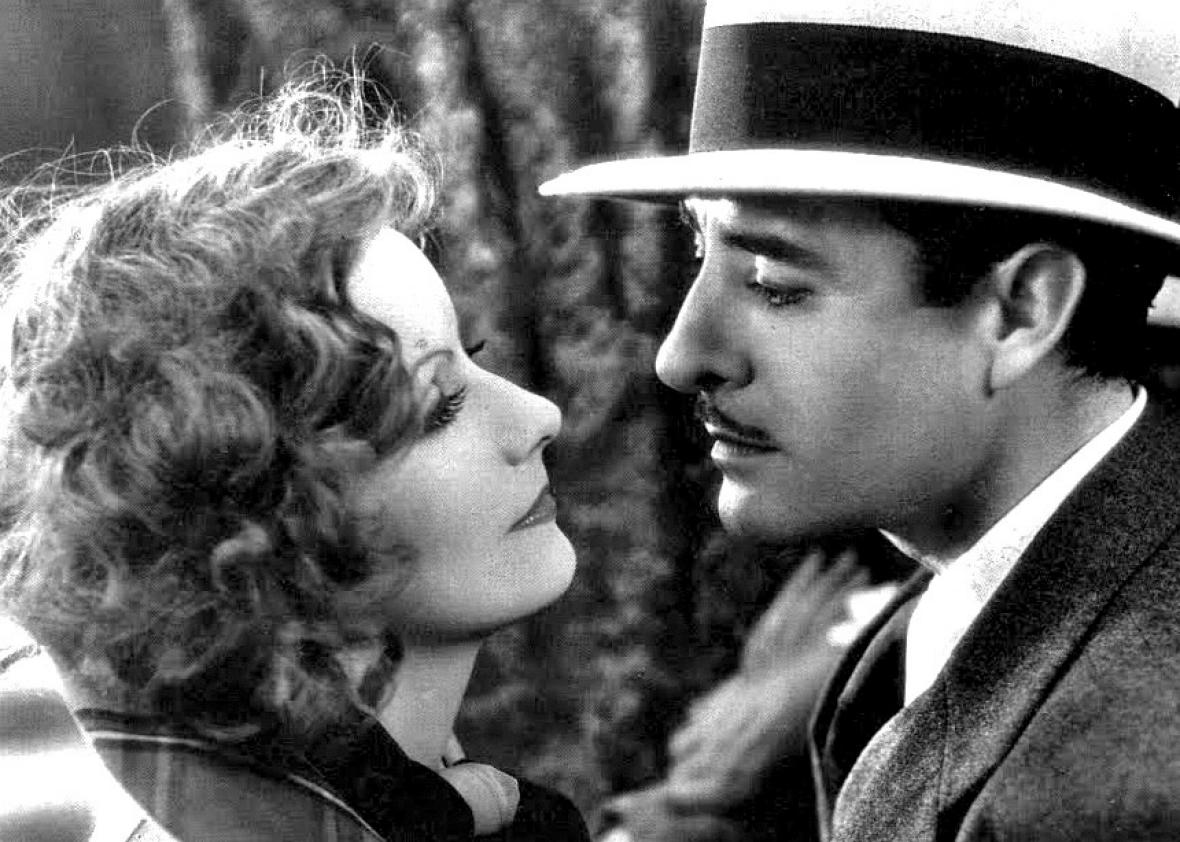 Her success made movie moguls hunt throughout Europe for the next Garbo. Many came, many failed, until David O. Selznick brought Ingrid Bergman, already a success in Swedish films, to America.
In Hollywood films there are either actors or stars — seldom does the twain meet. There were a few exceptions, of course, and one was Ingrid Bergman.
As mentioned, she had already made her mark in Swedish films before producer Selznick signed her and brought her to America. Within a few years she was a board certified STAR. Her name on the marquee put butts in the seats.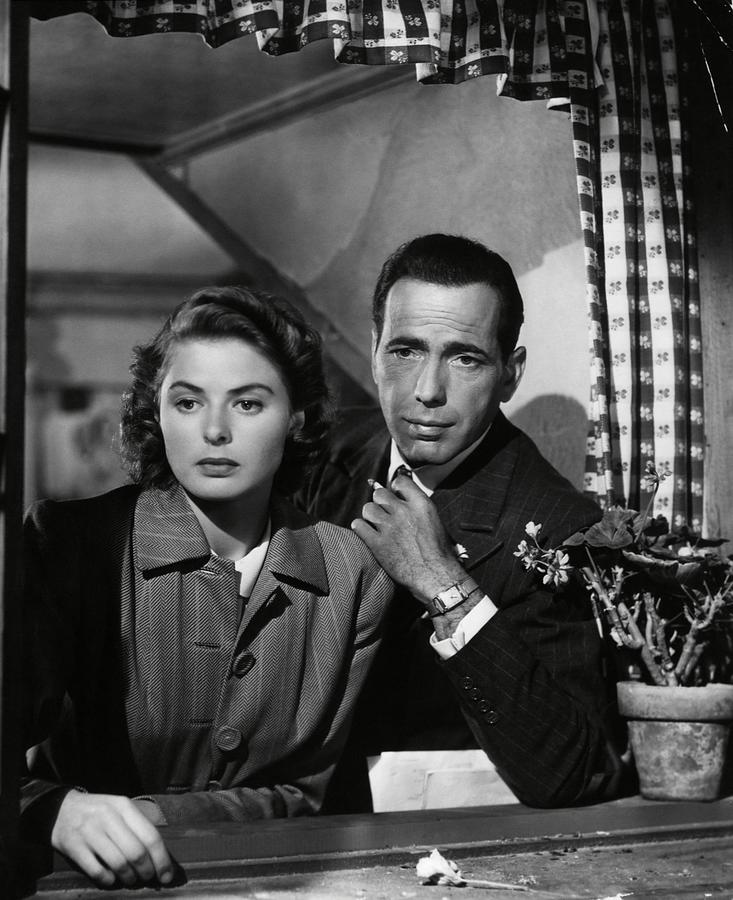 Casablanca, among her many films, always makes the list of the top 10 movies of all time. Bergman's performance in it is flawless. In the early Forties Ingrid Bergman starred opposite almost everyone of the screen's top leading men —Humphrey Bogart, Charles Boyer, Spencer Tracy, Gary Cooper, Cary Grant, Gregory Peck, and Bing Crosby.
Bored with the kind of films she was being offered in America and eager to be part of the new wave of cinema that was starting in post war Europe, she wrote to Italian director Roberto Rossellini, suggesting they work together. He cast her in 1950's Stromboli, and the rest as they say in history.
Stromboli is a volcano on a small island of the same name on the coast of Italy.
Bergman's affair with Rossellini was something volcanic as well. Many actresses have affairs with their directors or co-stars. News of these directly feed the rumor mills. But in the case of Bergman and Rossellini, the affair reached scandalous proportions. Ingrid became pregnant and asked her husband at the time, Peter Lindstrom, for a divorce so that she could marry Rossellini. Lindstrom refused.
Bergman and Lindstrom had been married since 1936, and had one daughter, Pia (who as an adult worked for a while in television in New York City). While Ingrid had toiled as an actress in Hollywood, Lindstrom had gone to medical school in Rochester, N. Y. He then moved to San Francisco where he did his internship.
In 1949 it became evident that Lindstrom intended to hurt and humiliate his wife for her infidelities. Robertino Rossellini was born on February 2, 1950, and was instantly, internationally famous as Ingrid Bergman's out of wedlock, love child.
Of course Lindstrom eventually granted Bergman the divorce. She and Rossellini married and had twin daughters. She continued to star for him in films in Europe. She had been vilified in the United States and told never to return.
But return she did, in triumph. She had portrayed Anastasia in the 1956 film of the same title, and won her second Best Actress Academy Award.
For 25 more years her star continued to shine. She won a Best Supporting Oscar for a bit in Murder on the Orient Express. She won an Emmy and then a second one (posthumously) for portraying Golda Mier (see below) on a TV mini series. She wrote an autobiography.
She was a star. She was internationally famous. Her private life was known to millions. But she was also a great actress. She had starred in films and on stage and had acted in many languages, Swedish, English, German, French, and Italian.
She died much too soon at the age of 67 of breast cancer.
Finally, honorable mention goes to Swedish-born Anita Ekberg, seen below in her famous early morning frolic in Rome's Fountain of Trevi in Federico Fellini's 1960 stalwart, La Dolce Vita. Ekberg, who died in 2015 in Italy at age 83, was quite a looker in her time.
In La Dolce Vita, she plays sultry temptress, Silvia, who seduces her transfixed male companion (Italian actor Marcello Mastroianni) into partaking with her of the Trevi waters after a night of Roman revelry. Ekberg's exquisitely sensual delight in the fountain's waters made for an unforgettable screen moment.
Her watery few minutes in the Fountain of Trevi instantly made (her) a cinema icon, intoned British newspaper, The Guardian.