More than 42 million Americans have ancestral roots in Africa. They represent 13% of our population.
And, today's profusion of black talent onscreen has its roots (no pun intended) in classic Hollywood.
So who were the first African American movie stars. That's easy — Lincoln Perry, known by his stage name, Stepin Fetchit. And the first black winner of an Oscar, Hattie McDaniel.
What about black stars who themselves were immigrants?
While technically not so (both were born in the U.S.) Sidney Poitier and Harry Belafonte are, respectively, Bahamian-American and Jamaican-American. And (did you know this?) both are 94-year-olds still with us.
The pair made movies together (see below)…
…and won their shares of awards and acclaim from critics.
Poitier won a best actor Oscar for his role in 1963's Lilies of the Field, the longest surviving actor to win the citation. Most of Belafonte's acclaim came mostly for his Calypso singing. (Who can forget "Day-O"?)
But Belafonte made his mark in films as well, particularly via the tough 1959 film noir, Odd Against Tomorrow.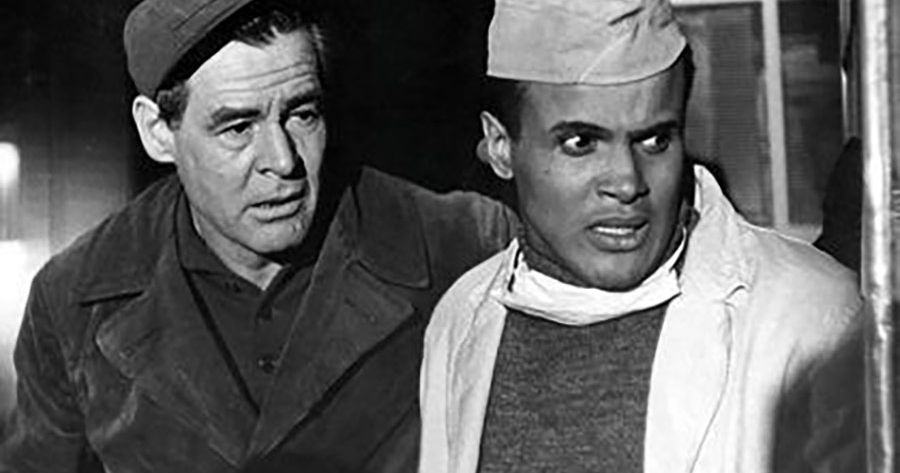 Most important: in addition to costarring with Robert Ryan in this must-see title, Belafonte was the producer of the movie.