Back in 2013 we ran a piece asking if Alfred Hitchcock's 1958 classic Vertigo costarring Kim Novak and James Stewart might have been inspired by 1948's A Portrait of Jennie, costarring Jennifer Jones and Joseph Cotten.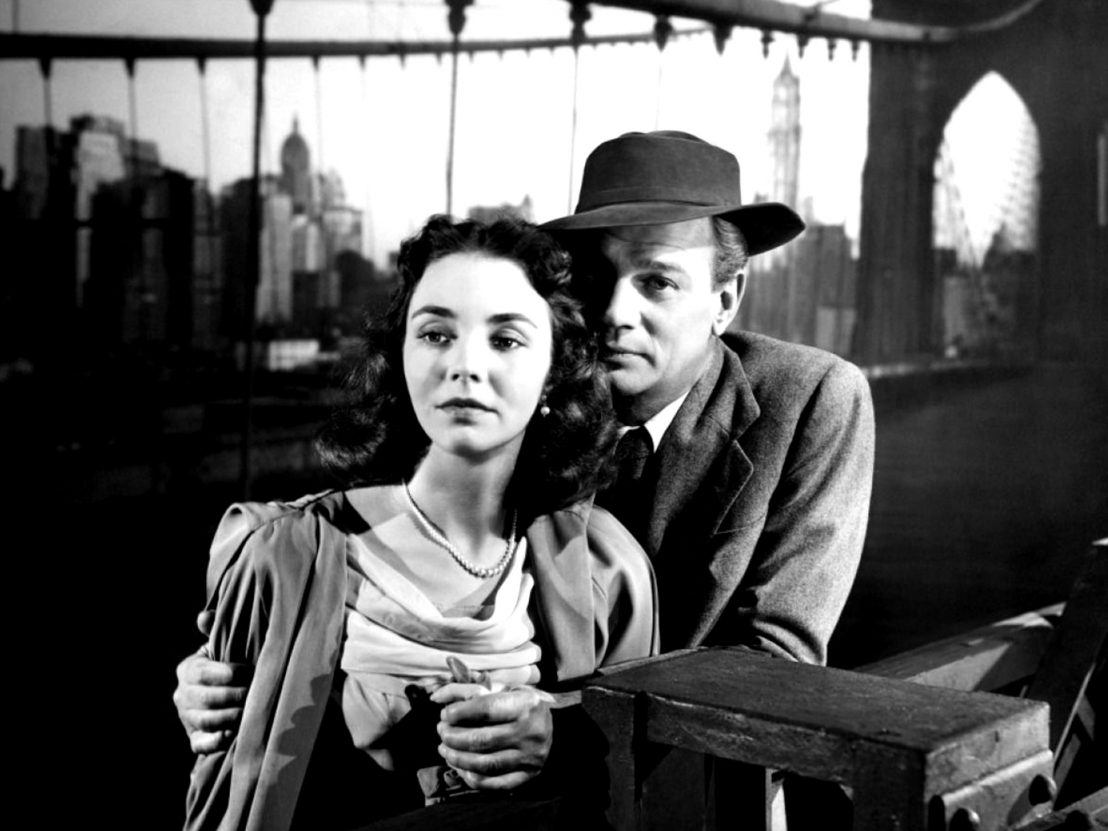 A reader, Glyn Lewis, got around to commenting on that post just last month. Ah, the beauty of the internet. Once an article is posted it remains out there for decades!
So what did Glyn Lewis have to say?
James Barrie's "Mary Rose" serves as a precursor to "Portrait of Jennie" and "Vertigo".
In Robert Nathan's novel "Portrait of Jennie" (1939) Jennie is a 'ghost' seen and heard by a variety of characters, but in the movie she is seen and heard only by the artist Eben Adams (Cotten) being an 'ideal construct/dream girl', a developing 'portrait' of an imaginary ideal.
Hitch was very familiar with (David) Selznick's production (of Portrait), being parallel with "The Paradine Case".
Dismissing "Vertigo" as a 'straight ahead … murder-mystery' is something of an understatement.
Throughout the picture we are viewing a representation of Scottie's mind, complete with his dichotomous 'ideal constructs/dream girls', also imaginary, originating with the portrait of Carlotta.
Furthermore, as the 'doubling' of Hitch with Scottie in the cameo appearance indicates, Scottie is a cypher for Hitch himself … as Hamlet is a cypher for the author rather than an historical Prince of Denmark.
Incidentally, there is now a 4k restoration of "Portrait of Jennie" in it's original sepiatone* rather than black & white. *(As with the Kansas sequences in "The Wizard of Oz")."—
Thanks for all that info! We welcome more readers to comment on our posts.
And by the way, Glyn Lewis' view of Vertigo and Portrait of Jennie was echoed a while back by respected British critic David Thomsom, who said:
'Portrait of Jennie' is a premonition of Hitchock's 'Vertigo' — it has an obsession with a perhaps-dead woman, a tower, nuns and a mystical green light. As I watch Jennie (Jennifer Jones), I see Madeleine (Kim Novak) in Vertigo).